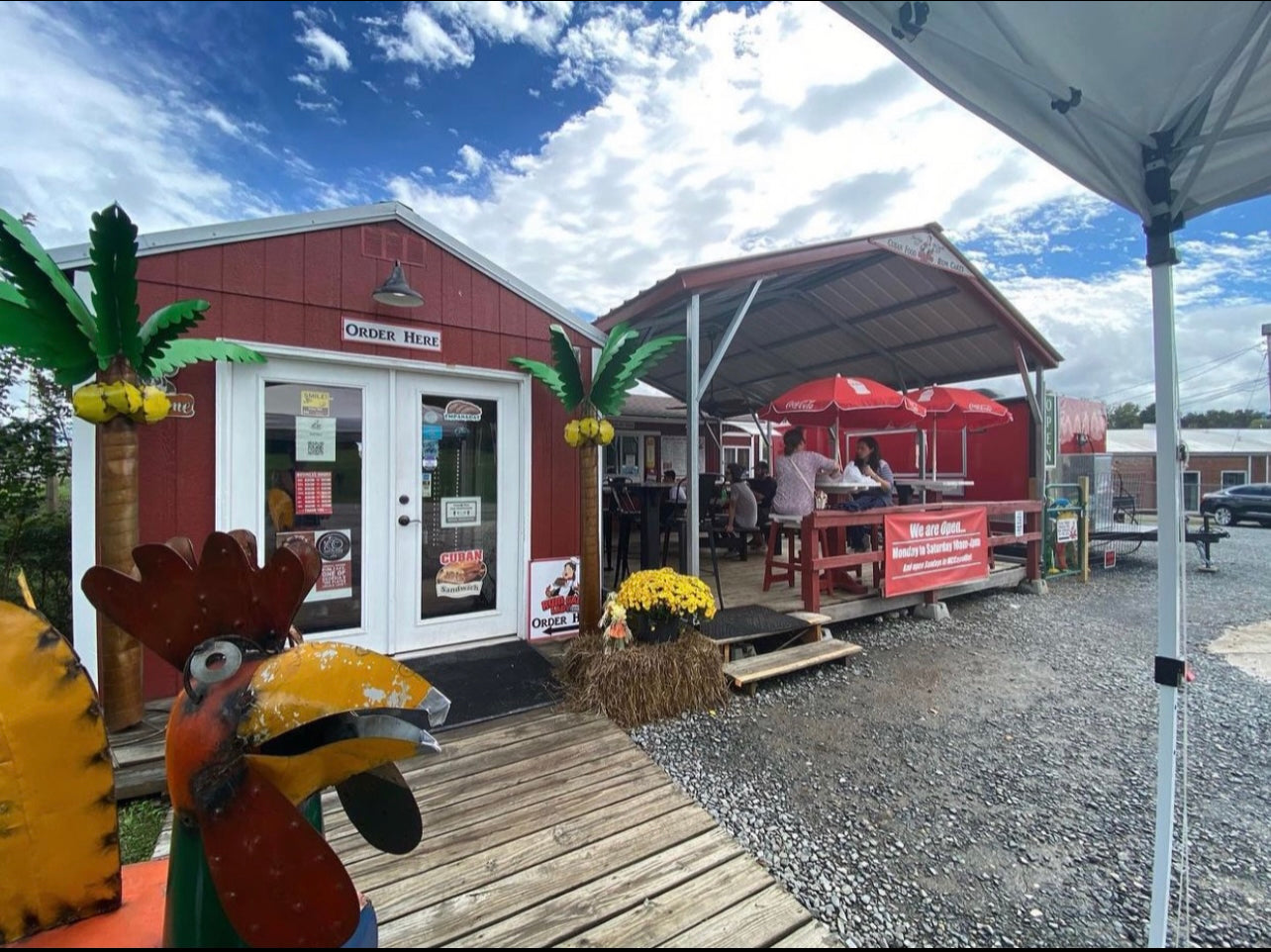 Blue Ridge Cafe
Visit us in Blue Ridge and enjoy your meal on our covered (heated) terrace or at our pet-friendly outdoor area, with picnic tables on our backyard patio/lawn area!
205 W. First St., Blue Ridge, GA 30513
☎️ 706-946-4525
Open 6 days a week: Mon - Sat, 10:00am - 4:00pm
Closed Sundays (Visit our McCaysville location on Sundays, open 10-4pm)
Get Direction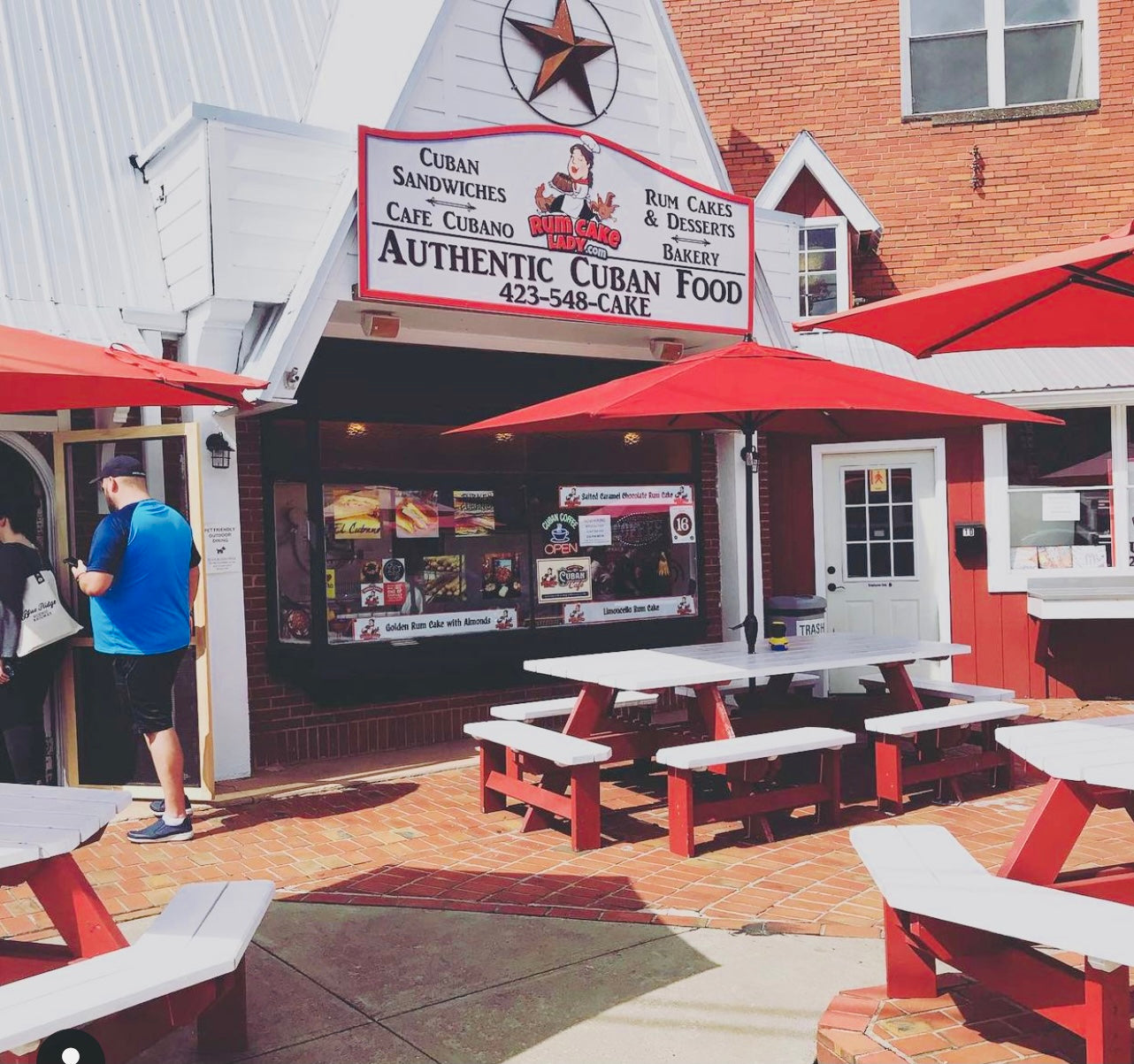 MCCaysville Cafe
Visit us in MCCaysville, at the corner of the GA/TN state line, and dine with us in our indoor air-conditioned dining room or at our pet-friendly outdoor patios!
10 Blue Ridge Dr., MCCaysville, GA 30555
☎️ 423-548-2253
Open 5 days a week: Monday, Thursday, Friday, Saturday & Sunday 10-4pm
Closed Tuesday & Wednesday (Visit our Blue Ridge location, open 10-4pm)
Get direction
Cuban Food Cafes
Bienvenidos! We are a family-owned, fast-casual counter-service cafe offering authentic Cuban comfort food, just like "mami" used to make, and our famous rum cakes in the beautiful cities of Blue Ridge, and MCCaysville, Georgia! Come visit us for our delicious Cuban food, fresh baked bread, rum cakes and the best Cuban coffee in the North Georgia Mountains...
Buen provecho!
Elizabeth,
Rum Cake Lady
From Our Customers
★★★★★

Excelente Lugar para los amantes de cafe y su cocina. Un rinconsito de cuba. Gracias por mantener el legado y las tradicion cubana viva.

"Soy Cubanoyk"

★★★★★

My wife and i stopped there late this afternoon for cuban sandwiches to take home for dinner. Best Cuban Sandwiches we've had since the Columbia in Sarasota.

"Mike Schrembs"